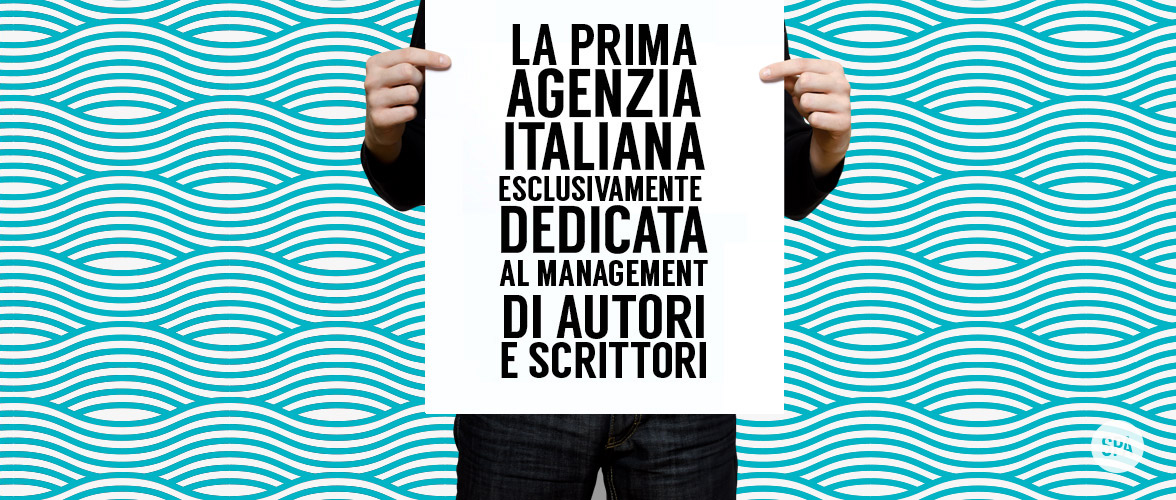 WordPress database error: [DELETE command denied to user 'Sql240226'@'62.149.141.123' for table 'wp_options']
DELETE FROM `wp_options` WHERE `option_name` = '_transient_author__1_last_name'
WordPress database error: [DELETE command denied to user 'Sql240226'@'62.149.141.123' for table 'wp_options']
DELETE FROM `wp_options` WHERE `option_name` = '_transient_timeout_author__1_last_name'
WordPress database error: [UPDATE command denied to user 'Sql240226'@'62.149.141.123' for table 'wp_options']
UPDATE `wp_options` SET `option_value` = '1585501187' WHERE `option_name` = '_transient_timeout_author__1_last_name'
WordPress database error: [UPDATE command denied to user 'Sql240226'@'62.149.141.123' for table 'wp_options']
UPDATE `wp_options` SET `option_value` = 'a:42:{i:0;O:8:\"stdClass\":9:{s:7:\"user_id\";s:2:\"29\";s:10:\"user_login\";s:16:\"stefano.andreoli\";s:12:\"display_name\";s:16:\"Stefano Andreoli\";s:10:\"user_email\";s:18:\"Cicco-26@nonono.it\";s:8:\"user_url\";s:30:\"http://www.stefanoandreoli.com\";s:15:\"user_registered\";s:19:\"2013-08-05 22:57:44\";s:8:\"meta_key\";s:15:\"wp_capabilities\";s:10:\"meta_value\";s:23:\"a:1:{s:6:\"author\";b:1;}\";s:10:\"user_roles\";a:1:{i:0;s:6:\"author\";}}i:1;O:8:\"stdClass\":9:{s:7:\"user_id\";s:1:\"2\";s:10:\"user_login\";s:15:\"furio.andreotti\";s:12:\"display_name\";s:15:\"Furio Andreotti\";s:10:\"user_email\";s:17:\"Cicco-0@nonono.it\";s:8:\"user_url\";s:0:\"\";s:15:\"user_registered\";s:19:\"2013-08-05 22:57:43\";s:8:\"meta_key\";s:15:\"wp_capabilities\";s:10:\"meta_value\";s:23:\"a:1:{s:6:\"author\";b:1;}\";s:10:\"user_roles\";a:1:{i:0;s:6:\"author\";}}i:2;O:8:\"stdClass\":9:{s:7:\"user_id\";s:2:\"55\";s:10:\"user_login\";s:16:\"federico.baccomo\";s:12:\"display_name\";s:16:\"Federico Baccomo\";s:10:\"user_email\";s:18:\"Cicco-51@nonono.it\";s:8:\"user_url\";s:0:\"\";s:15:\"user_registered\";s:19:\"2015-11-17 09:16:49\";s:8:\"meta_key\";s:15:\"wp_capabilities\";s:10:\"meta_value\";s:23:\"a:1:{s:6:\"author\";b:1;}\";s:10:\"user_roles\";a:1:{i:0;s:6:\"author\";}}i:3;O:8:\"stdClass\":9:{s:7:\"user_id\";s:2:\"36\";s:10:\"user_login\";s:14:\"federico.basso\";s:12:\"display_name\";s:14:\"Federico Basso\";s:10:\"user_email\";s:18:\"Cicco-30@nonono.it\";s:8:\"user_url\";s:0:\"\";s:15:\"user_registered\";s:19:\"2013-08-05 22:57:44\";s:8:\"meta_key\";s:15:\"wp_capabilities\";s:10:\"meta_value\";s:23:\"a:1:{s:6:\"author\";b:1;}\";s:10:\"user_roles\";a:1:{i:0;s:6:\"author\";}}i:4;O:8:\"stdClass\":9:{s:7:\"user_id\";s:2:\"72\";s:10:\"user_login\";s:18:\"duccio.battistrada\";s:12:\"display_name\";s:18:\"Duccio Battistrada\";s:10:\"user_email\";s:20:\"cicco-3000@nonono.it\";s:8:\"user_url\";s:0:\"\";s:15:\"user_registered\";s:19:\"2020-01-07 17:10:01\";s:8:\"meta_key\";s:15:\"wp_capabilities\";s:10:\"meta_value\";s:23:\"a:1:{s:6:\"author\";b:1;}\";s:10:\"user_roles\";a:1:{i:0;s:6:\"author\";}}i:5;O:8:\"stdClass\":9:{s:7:\"user_id\";s:2:\"54\";s:10:\"user_login\";s:18:\"massimo.bernardini\";s:12:\"display_name\";s:18:\"Massimo Bernardini\";s:10:\"user_email\";s:18:\"Cicco-50@nonono.it\";s:8:\"user_url\";s:0:\"\";s:15:\"user_registered\";s:19:\"2015-04-29 11:34:09\";s:8:\"meta_key\";s:15:\"wp_capabilities\";s:10:\"meta_value\";s:23:\"a:1:{s:6:\"author\";b:1;}\";s:10:\"user_roles\";a:1:{i:0;s:6:\"author\";}}i:6;O:8:\"stdClass\":9:{s:7:\"user_id\";s:2:\"61\";s:10:\"user_login\";s:14:\"paolo.biamonte\";s:12:\"display_name\";s:14:\"paolo biamonte\";s:10:\"user_email\";s:18:\"Cicco-67@nonono.it\";s:8:\"user_url\";s:0:\"\";s:15:\"user_registered\";s:19:\"2017-03-13 18:58:37\";s:8:\"meta_key\";s:15:\"wp_capabilities\";s:10:\"meta_value\";s:23:\"a:1:{s:6:\"author\";b:1;}\";s:10:\"user_roles\";a:1:{i:0;s:6:\"author\";}}i:7;O:8:\"stdClass\":9:{s:7:\"user_id\";s:1:\"7\";s:10:\"user_login\";s:11:\"andrea.boin\";s:12:\"display_name\";s:11:\"Andrea Boin\";s:10:\"user_email\";s:17:\"Cicco-5@nonono.it\";s:8:\"user_url\";s:0:\"\";s:15:\"user_registered\";s:19:\"2013-08-05 22:57:43\";s:8:\"meta_key\";s:15:\"wp_capabilities\";s:10:\"meta_value\";s:23:\"a:1:{s:6:\"author\";b:1;}\";s:10:\"user_roles\";a:1:{i:0;s:6:\"author\";}}i:8;O:8:\"stdClass\":9:{s:7:\"user_id\";s:2:\"67\";s:10:\"user_login\";s:18:\"gianluca.bomprezzi\";s:12:\"display_name\";s:18:\"Gianluca Bomprezzi\";s:10:\"user_email\";s:19:\"Cicco-110@nonono.it\";s:8:\"user_url\";s:0:\"\";s:15:\"user_registered\";s:19:\"2019-02-04 19:15:57\";s:8:\"meta_key\";s:15:\"wp_capabilities\";s:10:\"meta_value\";s:23:\"a:1:{s:6:\"author\";b:1;}\";s:10:\"user_roles\";a:1:{i:0;s:6:\"author\";}}i:9;O:8:\"stdClass\":9:{s:7:\"user_id\";s:2:\"10\";s:10:\"user_login\";s:12:\"luca.bottura\";s:12:\"display_name\";s:12:\"Luca Bottura\";s:10:\"user_email\";s:17:\"Cicco-8@nonono.it\";s:8:\"user_url\";s:22:\"http://lucabottura.net\";s:15:\"user_registered\";s:19:\"2013-08-05 22:57:43\";s:8:\"meta_key\";s:15:\"wp_capabilities\";s:10:\"meta_value\";s:23:\"a:1:{s:6:\"author\";b:1;}\";s:10:\"user_roles\";a:1:{i:0;s:6:\"author\";}}i:10;O:8:\"stdClass\":9:{s:7:\"user_id\";s:2:\"69\";s:10:\"user_login\";s:18:\"lorenzo.campagnari\";s:12:\"display_name\";s:18:\"Lorenzo Campagnari\";s:10:\"user_email\";s:19:\"Cicco-122@nonono.it\";s:8:\"user_url\";s:0:\"\";s:15:\"user_registered\";s:19:\"2019-04-26 16:06:56\";s:8:\"meta_key\";s:15:\"wp_capabilities\";s:10:\"meta_value\";s:23:\"a:1:{s:6:\"author\";b:1;}\";s:10:\"user_roles\";a:1:{i:0;s:6:\"author\";}}i:11;O:8:\"stdClass\":9:{s:7:\"user_id\";s:2:\"57\";s:10:\"user_login\";s:15:\"edoardo.camurri\";s:12:\"display_name\";s:15:\"Edoardo Camurri\";s:10:\"user_email\";s:18:\"Cicco-62@nonono.it\";s:8:\"user_url\";s:0:\"\";s:15:\"user_registered\";s:19:\"2016-06-03 10:03:15\";s:8:\"meta_key\";s:15:\"wp_capabilities\";s:10:\"meta_value\";s:23:\"a:1:{s:6:\"author\";b:1;}\";s:10:\"user_roles\";a:1:{i:0;s:6:\"author\";}}i:12;O:8:\"stdClass\":9:{s:7:\"user_id\";s:2:\"41\";s:10:\"user_login\";s:13:\"paolo.cananzi\";s:12:\"display_name\";s:13:\"Paolo Cananzi\";s:10:\"user_email\";s:18:\"Cicco-34@nonono.it\";s:8:\"user_url\";s:0:\"\";s:15:\"user_registered\";s:19:\"2013-08-05 22:57:45\";s:8:\"meta_key\";s:15:\"wp_capabilities\";s:10:\"meta_value\";s:23:\"a:1:{s:6:\"author\";b:1;}\";s:10:\"user_roles\";a:1:{i:0;s:6:\"author\";}}i:13;O:8:\"stdClass\":9:{s:7:\"user_id\";s:2:\"33\";s:10:\"user_login\";s:16:\"giorgio.cappozzo\";s:12:\"display_name\";s:16:\"Giorgio Cappozzo\";s:10:\"user_email\";s:26:\"giorgio.cappozzo@gmail.com\";s:8:\"user_url\";s:31:\"http://pigliapesci.blogspot.it/\";s:15:\"user_registered\";s:19:\"2013-08-05 22:57:44\";s:8:\"meta_key\";s:15:\"wp_capabilities\";s:10:\"meta_value\";s:23:\"a:1:{s:6:\"author\";b:1;}\";s:10:\"user_roles\";a:1:{i:0;s:6:\"author\";}}i:14;O:8:\"stdClass\":9:{s:7:\"user_id\";s:1:\"9\";s:10:\"user_login\";s:16:\"riccardo.cassini\";s:12:\"display_name\";s:16:\"Riccardo Cassini\";s:10:\"user_email\";s:17:\"Cicco-7@nonono.it\";s:8:\"user_url\";s:31:\"http://www.officinafamiliare.it\";s:15:\"user_registered\";s:19:\"2013-08-05 22:57:43\";s:8:\"meta_key\";s:15:\"wp_capabilities\";s:10:\"meta_value\";s:23:\"a:1:{s:6:\"author\";b:1;}\";s:10:\"user_roles\";a:1:{i:0;s:6:\"author\";}}i:15;O:8:\"stdClass\":9:{s:7:\"user_id\";s:2:\"38\";s:10:\"user_login\";s:19:\"alessandro.clemente\";s:12:\"display_name\";s:21:\"Alessandro  Clemente\";s:10:\"user_email\";s:18:\"Cicco-32@nonono.it\";s:8:\"user_url\";s:21:\"http://www.spinoza.it\";s:15:\"user_registered\";s:19:\"2013-08-05 22:57:44\";s:8:\"meta_key\";s:15:\"wp_capabilities\";s:10:\"meta_value\";s:23:\"a:1:{s:6:\"author\";b:1;}\";s:10:\"user_roles\";a:1:{i:0;s:6:\"author\";}}i:16;O:8:\"stdClass\":9:{s:7:\"user_id\";s:2:\"24\";s:10:\"user_login\";s:18:\"martino.clericetti\";s:12:\"display_name\";s:18:\"Martino Clericetti\";s:10:\"user_email\";s:18:\"Cicco-22@nonono.it\";s:8:\"user_url\";s:0:\"\";s:15:\"user_registered\";s:19:\"2013-08-05 22:57:44\";s:8:\"meta_key\";s:15:\"wp_capabilities\";s:10:\"meta_value\";s:23:\"a:1:{s:6:\"author\";b:1;}\";s:10:\"user_roles\";a:1:{i:0;s:6:\"author\";}}i:17;O:8:\"stdClass\":9:{s:7:\"user_id\";s:2:\"70\";s:10:\"user_login\";s:13:\"fosco.damelio\";s:12:\"display_name\";s:14:\"Fosco D\'Amelio\";s:10:\"user_email\";s:19:\"Cicco-232@nonono.it\";s:8:\"user_url\";s:0:\"\";s:15:\"user_registered\";s:19:\"2019-06-24 16:24:04\";s:8:\"meta_key\";s:15:\"wp_capabilities\";s:10:\"meta_value\";s:23:\"a:1:{s:6:\"author\";b:1;}\";s:10:\"user_roles\";a:1:{i:0;s:6:\"author\";}}i:18;O:8:\"stdClass\":9:{s:7:\"user_id\";s:2:\"71\";s:10:\"user_login\";s:9:\"bob.ezrin\";s:12:\"display_name\";s:9:\"Bob Ezrin\";s:10:\"user_email\";s:19:\"Cicco-511@nonono.it\";s:8:\"user_url\";s:0:\"\";s:15:\"user_registered\";s:19:\"2019-08-06 09:04:58\";s:8:\"meta_key\";s:15:\"wp_capabilities\";s:10:\"meta_value\";s:23:\"a:1:{s:6:\"author\";b:1;}\";s:10:\"user_roles\";a:1:{i:0;s:6:\"author\";}}i:19;O:8:\"stdClass\":9:{s:7:\"user_id\";s:2:\"11\";s:10:\"user_login\";s:19:\"giovanni.filippetto\";s:12:\"display_name\";s:19:\"Giovanni Filippetto\";s:10:\"user_email\";s:17:\"Cicco-9@nonono.it\";s:8:\"user_url\";s:0:\"\";s:15:\"user_registered\";s:19:\"2013-08-05 22:57:43\";s:8:\"meta_key\";s:15:\"wp_capabilities\";s:10:\"meta_value\";s:23:\"a:1:{s:6:\"author\";b:1;}\";s:10:\"user_roles\";a:1:{i:0;s:6:\"author\";}}i:20;O:8:\"stdClass\":9:{s:7:\"user_id\";s:2:\"28\";s:10:\"user_login\";s:14:\"walter.fontana\";s:12:\"display_name\";s:14:\"Walter Fontana\";s:10:\"user_email\";s:18:\"Cicco-25@nonono.it\";s:8:\"user_url\";s:0:\"\";s:15:\"user_registered\";s:19:\"2013-08-05 22:57:44\";s:8:\"meta_key\";s:15:\"wp_capabilities\";s:10:\"meta_value\";s:23:\"a:1:{s:6:\"author\";b:1;}\";s:10:\"user_roles\";a:1:{i:0;s:6:\"author\";}}i:21;O:8:\"stdClass\":9:{s:7:\"user_id\";s:2:\"13\";s:10:\"user_login\";s:15:\"pietro.galeotti\";s:12:\"display_name\";s:15:\"Pietro Galeotti\";s:10:\"user_email\";s:18:\"Cicco-11@nonono.it\";s:8:\"user_url\";s:0:\"\";s:15:\"user_registered\";s:19:\"2013-08-05 22:57:43\";s:8:\"meta_key\";s:15:\"wp_capabilities\";s:10:\"meta_value\";s:23:\"a:1:{s:6:\"author\";b:1;}\";s:10:\"user_roles\";a:1:{i:0;s:6:\"author\";}}i:22;O:8:\"stdClass\":9:{s:7:\"user_id\";s:2:\"22\";s:10:\"user_login\";s:20:\"alessandro.garramone\";s:12:\"display_name\";s:20:\"Alessandro Garramone\";s:10:\"user_email\";s:18:\"Cicco-20@nonono.it\";s:8:\"user_url\";s:0:\"\";s:15:\"user_registered\";s:19:\"2013-08-05 22:57:44\";s:8:\"meta_key\";s:15:\"wp_capabilities\";s:10:\"meta_value\";s:23:\"a:1:{s:6:\"author\";b:1;}\";s:10:\"user_roles\";a:1:{i:0;s:6:\"author\";}}i:23;O:8:\"stdClass\":9:{s:7:\"user_id\";s:2:\"50\";s:10:\"user_login\";s:14:\"guido.guerzoni\";s:12:\"display_name\";s:14:\"Guido Guerzoni\";s:10:\"user_email\";s:18:\"Cicco-45@nonono.it\";s:8:\"user_url\";s:41:\"http://www.m9museum.it/it/home/index.html\";s:15:\"user_registered\";s:19:\"2014-06-09 13:29:34\";s:8:\"meta_key\";s:15:\"wp_capabilities\";s:10:\"meta_value\";s:23:\"a:1:{s:6:\"author\";b:1;}\";s:10:\"user_roles\";a:1:{i:0;s:6:\"author\";}}i:24;O:8:\"stdClass\":9:{s:7:\"user_id\";s:2:\"21\";s:10:\"user_login\";s:15:\"carmelo.larocca\";s:12:\"display_name\";s:16:\"Carmelo La Rocca\";s:10:\"user_email\";s:18:\"Cicco-19@nonono.it\";s:8:\"user_url\";s:0:\"\";s:15:\"user_registered\";s:19:\"2013-08-05 22:57:44\";s:8:\"meta_key\";s:15:\"wp_capabilities\";s:10:\"meta_value\";s:23:\"a:1:{s:6:\"author\";b:1;}\";s:10:\"user_roles\";a:1:{i:0;s:6:\"author\";}}i:25;O:8:\"stdClass\":9:{s:7:\"user_id\";s:2:\"62\";s:10:\"user_login\";s:16:\"massimo.martelli\";s:12:\"display_name\";s:16:\"Massimo Martelli\";s:10:\"user_email\";s:18:\"Cicco-68@nonono.it\";s:8:\"user_url\";s:0:\"\";s:15:\"user_registered\";s:19:\"2017-03-13 19:01:59\";s:8:\"meta_key\";s:15:\"wp_capabilities\";s:10:\"meta_value\";s:23:\"a:1:{s:6:\"author\";b:1;}\";s:10:\"user_roles\";a:1:{i:0;s:6:\"author\";}}i:26;O:8:\"stdClass\":9:{s:7:\"user_id\";s:2:\"27\";s:10:\"user_login\";s:15:\"lisandro.monaco\";s:12:\"display_name\";s:15:\"Lisandro Monaco\";s:10:\"user_email\";s:18:\"Cicco-24@nonono.it\";s:8:\"user_url\";s:0:\"\";s:15:\"user_registered\";s:19:\"2013-08-05 22:57:44\";s:8:\"meta_key\";s:15:\"wp_capabilities\";s:10:\"meta_value\";s:23:\"a:1:{s:6:\"author\";b:1;}\";s:10:\"user_roles\";a:1:{i:0;s:6:\"author\";}}i:27;O:8:\"stdClass\":9:{s:7:\"user_id\";s:2:\"19\";s:10:\"user_login\";s:17:\"paolo.palmarocchi\";s:12:\"display_name\";s:17:\"Paolo Palmarocchi\";s:10:\"user_email\";s:18:\"Cicco-17@nonono.it\";s:8:\"user_url\";s:0:\"\";s:15:\"user_registered\";s:19:\"2013-08-05 22:57:44\";s:8:\"meta_key\";s:15:\"wp_capabilities\";s:10:\"meta_value\";s:23:\"a:1:{s:6:\"author\";b:1;}\";s:10:\"user_roles\";a:1:{i:0;s:6:\"author\";}}i:28;O:8:\"stdClass\":9:{s:7:\"user_id\";s:2:\"58\";s:10:\"user_login\";s:12:\"giacomo.papi\";s:12:\"display_name\";s:12:\"Giacomo Papi\";s:10:\"user_email\";s:18:\"Cicco-80@nonono.it\";s:8:\"user_url\";s:0:\"\";s:15:\"user_registered\";s:19:\"2016-07-29 06:49:38\";s:8:\"meta_key\";s:15:\"wp_capabilities\";s:10:\"meta_value\";s:23:\"a:1:{s:6:\"author\";b:1;}\";s:10:\"user_roles\";a:1:{i:0;s:6:\"author\";}}i:29;O:8:\"stdClass\":9:{s:7:\"user_id\";s:2:\"40\";s:10:\"user_login\";s:15:\"antonio.pascale\";s:12:\"display_name\";s:17:\"Antonio  Pascale\";s:10:\"user_email\";s:18:\"Cicco-33@nonono.it\";s:8:\"user_url\";s:0:\"\";s:15:\"user_registered\";s:19:\"2013-08-05 22:57:45\";s:8:\"meta_key\";s:15:\"wp_capabilities\";s:10:\"meta_value\";s:23:\"a:1:{s:6:\"author\";b:1;}\";s:10:\"user_roles\";a:1:{i:0;s:6:\"author\";}}i:30;O:8:\"stdClass\":9:{s:7:\"user_id\";s:2:\"51\";s:10:\"user_login\";s:13:\"marco.perrone\";s:12:\"display_name\";s:13:\"Marco Perrone\";s:10:\"user_email\";s:18:\"Cicco-46@nonono.it\";s:8:\"user_url\";s:26:\"http://www.marcoperrone.it\";s:15:\"user_registered\";s:19:\"2015-04-23 09:47:34\";s:8:\"meta_key\";s:15:\"wp_capabilities\";s:10:\"meta_value\";s:23:\"a:1:{s:6:\"author\";b:1;}\";s:10:\"user_roles\";a:1:{i:0;s:6:\"author\";}}i:31;O:8:\"stdClass\":9:{s:7:\"user_id\";s:2:\"60\";s:10:\"user_login\";s:12:\"marco.posani\";s:12:\"display_name\";s:12:\"Marco Posani\";s:10:\"user_email\";s:18:\"Cicco-66@nonono.it\";s:8:\"user_url\";s:0:\"\";s:15:\"user_registered\";s:19:\"2017-03-13 18:51:49\";s:8:\"meta_key\";s:15:\"wp_capabilities\";s:10:\"meta_value\";s:23:\"a:1:{s:6:\"author\";b:1;}\";s:10:\"user_roles\";a:1:{i:0;s:6:\"author\";}}i:32;O:8:\"stdClass\":9:{s:7:\"user_id\";s:2:\"59\";s:10:\"user_login\";s:14:\"annalisa.reggi\";s:12:\"display_name\";s:14:\"Annalisa Reggi\";s:10:\"user_email\";s:18:\"Cicco-64@nonono.it\";s:8:\"user_url\";s:0:\"\";s:15:\"user_registered\";s:19:\"2016-11-28 08:47:19\";s:8:\"meta_key\";s:15:\"wp_capabilities\";s:10:\"meta_value\";s:23:\"a:1:{s:6:\"author\";b:1;}\";s:10:\"user_roles\";a:1:{i:0;s:6:\"author\";}}i:33;O:8:\"stdClass\":9:{s:7:\"user_id\";s:2:\"68\";s:10:\"user_login\";s:12:\"luca.restivo\";s:12:\"display_name\";s:12:\"Luca Restivo\";s:10:\"user_email\";s:19:\"Cicco-190@nonono.it\";s:8:\"user_url\";s:0:\"\";s:15:\"user_registered\";s:19:\"2019-02-04 19:17:07\";s:8:\"meta_key\";s:15:\"wp_capabilities\";s:10:\"meta_value\";s:23:\"a:1:{s:6:\"author\";b:1;}\";s:10:\"user_roles\";a:1:{i:0;s:6:\"author\";}}i:34;O:8:\"stdClass\":9:{s:7:\"user_id\";s:2:\"17\";s:10:\"user_login\";s:13:\"ugo.ripamonti\";s:12:\"display_name\";s:13:\"Ugo Ripamonti\";s:10:\"user_email\";s:18:\"Cicco-15@nonono.it\";s:8:\"user_url\";s:0:\"\";s:15:\"user_registered\";s:19:\"2013-08-05 22:57:44\";s:8:\"meta_key\";s:15:\"wp_capabilities\";s:10:\"meta_value\";s:23:\"a:1:{s:6:\"author\";b:1;}\";s:10:\"user_roles\";a:1:{i:0;s:6:\"author\";}}i:35;O:8:\"stdClass\":9:{s:7:\"user_id\";s:2:\"46\";s:10:\"user_login\";s:18:\"giovanni.robertini\";s:12:\"display_name\";s:18:\"Giovanni Robertini\";s:10:\"user_email\";s:18:\"Cicco-36@nonono.it\";s:8:\"user_url\";s:0:\"\";s:15:\"user_registered\";s:19:\"2013-08-05 22:57:45\";s:8:\"meta_key\";s:15:\"wp_capabilities\";s:10:\"meta_value\";s:23:\"a:1:{s:6:\"author\";b:1;}\";s:10:\"user_roles\";a:1:{i:0;s:6:\"author\";}}i:36;O:8:\"stdClass\":9:{s:7:\"user_id\";s:1:\"4\";s:10:\"user_login\";s:13:\"michele.serra\";s:12:\"display_name\";s:13:\"Michele Serra\";s:10:\"user_email\";s:17:\"Cicco-2@nonono.it\";s:8:\"user_url\";s:0:\"\";s:15:\"user_registered\";s:19:\"2013-08-05 22:57:43\";s:8:\"meta_key\";s:15:\"wp_capabilities\";s:10:\"meta_value\";s:23:\"a:1:{s:6:\"author\";b:1;}\";s:10:\"user_roles\";a:1:{i:0;s:6:\"author\";}}i:37;O:8:\"stdClass\":9:{s:7:\"user_id\";s:2:\"52\";s:10:\"user_login\";s:20:\"davide.tappero.merlo\";s:12:\"display_name\";s:20:\"Davide Tappero Merlo\";s:10:\"user_email\";s:18:\"Cicco-47@nonono.it\";s:8:\"user_url\";s:33:\"http://www.davidetapperomerlo.com\";s:15:\"user_registered\";s:19:\"2015-04-23 09:51:17\";s:8:\"meta_key\";s:15:\"wp_capabilities\";s:10:\"meta_value\";s:23:\"a:1:{s:6:\"author\";b:1;}\";s:10:\"user_roles\";a:1:{i:0;s:6:\"author\";}}i:38;O:8:\"stdClass\":9:{s:7:\"user_id\";s:2:\"14\";s:10:\"user_login\";s:13:\"marco.terenzi\";s:12:\"display_name\";s:13:\"Marco Terenzi\";s:10:\"user_email\";s:18:\"Cicco-12@nonono.it\";s:8:\"user_url\";s:0:\"\";s:15:\"user_registered\";s:19:\"2013-08-05 22:57:44\";s:8:\"meta_key\";s:15:\"wp_capabilities\";s:10:\"meta_value\";s:23:\"a:1:{s:6:\"author\";b:1;}\";s:10:\"user_roles\";a:1:{i:0;s:6:\"author\";}}i:39;O:8:\"stdClass\":9:{s:7:\"user_id\";s:2:\"16\";s:10:\"user_login\";s:16:\"fabrizio.testini\";s:12:\"display_name\";s:16:\"Fabrizio Testini\";s:10:\"user_email\";s:18:\"Cicco-14@nonono.it\";s:8:\"user_url\";s:0:\"\";s:15:\"user_registered\";s:19:\"2013-08-05 22:57:44\";s:8:\"meta_key\";s:15:\"wp_capabilities\";s:10:\"meta_value\";s:23:\"a:1:{s:6:\"author\";b:1;}\";s:10:\"user_roles\";a:1:{i:0;s:6:\"author\";}}i:40;O:8:\"stdClass\":9:{s:7:\"user_id\";s:1:\"3\";s:10:\"user_login\";s:12:\"paola.vedani\";s:12:\"display_name\";s:12:\"Paola Vedani\";s:10:\"user_email\";s:17:\"Cicco-1@nonono.it\";s:8:\"user_url\";s:0:\"\";s:15:\"user_registered\";s:19:\"2013-08-05 22:57:43\";s:8:\"meta_key\";s:15:\"wp_capabilities\";s:10:\"meta_value\";s:23:\"a:1:{s:6:\"author\";b:1;}\";s:10:\"user_roles\";a:1:{i:0;s:6:\"author\";}}i:41;O:8:\"stdClass\":9:{s:7:\"user_id\";s:2:\"15\";s:10:\"user_login\";s:16:\"giovanna.zucconi\";s:12:\"display_name\";s:16:\"Giovanna Zucconi\";s:10:\"user_email\";s:18:\"Cicco-13@nonono.it\";s:8:\"user_url\";s:0:\"\";s:15:\"user_registered\";s:19:\"2013-08-05 22:57:44\";s:8:\"meta_key\";s:15:\"wp_capabilities\";s:10:\"meta_value\";s:23:\"a:1:{s:6:\"author\";b:1;}\";s:10:\"user_roles\";a:1:{i:0;s:6:\"author\";}}}' WHERE `option_name` = '_transient_author__1_last_name'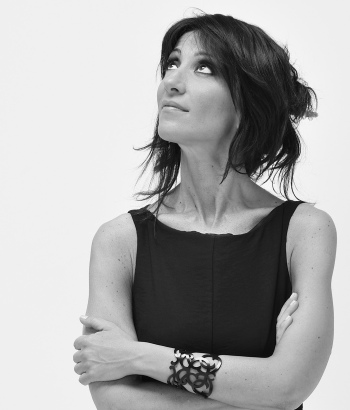 Arianna Tronco
is a literary agent.
Founder of SPA and Dogma Televisivo, she began her career as Artistic Director for various international theater and music festivals. She went on to represent Italian and international artists and was Executive Producer at various television production companies including Rizzoli Audiovisivi and Grundy Italia-Fremantlemedia.
She has developed and produced numerous television programs.